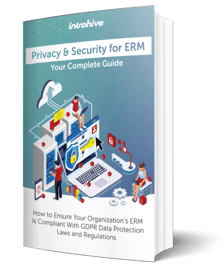 Still not sure you totally understand the latest data privacy laws and regulations?

The European Union's General Data Protection Regulation (GDPR) fundamentally changed the way organizations around the world can collect, store, and leverage personal data. The cost of not complying can be crippling to a business.

Organizations who fail to comply can be fined up to 4% of annual global turnover or €20 Million - whichever number is greater.

Learn how to protect your organization today from fines and penalties by downloading Introhive's guide to Privacy and Security.


What's covered in the guide:

What is GDPR and the associated penalties
Who needs to comply to GDPR
Questions you should ask to assess your current situation
How to create best practice processes to maintain compliance
Download The Guidebook for practical advice on how to get started today.