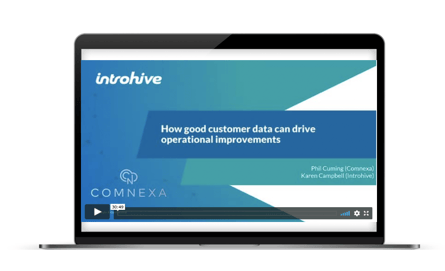 Complete the form to unlock this webinar.
The key to operational growth comes from building processes and best practices for operational resilience that drive operational efficiencies. This webinar will look at how companies can improve their operational effectiveness by having the right data.

A Gartner study has shown that 'poor data quality is the primary reason for 40% of all business initiatives failing to achieve their target benefits.' So what can we do to prevent this? How can you make your business resilient and agile? Do you look at the data behind the relationships you hold? And are your marketing team using that data to ensure they are creating content that your audience want to see?

Join Comnexa and Introhive on delving into this hot topic, looking at how improved decision making can come from having access to timely and quality relationship data that can result in organic growth at a lower cost.