Seeing is believing
We could talk your ear off telling you about how the Introhive revenue acceleration platform will grow your relationships, retention, and of course your revenue, but it'd be a whole lot easier to just show you with a convenient demo.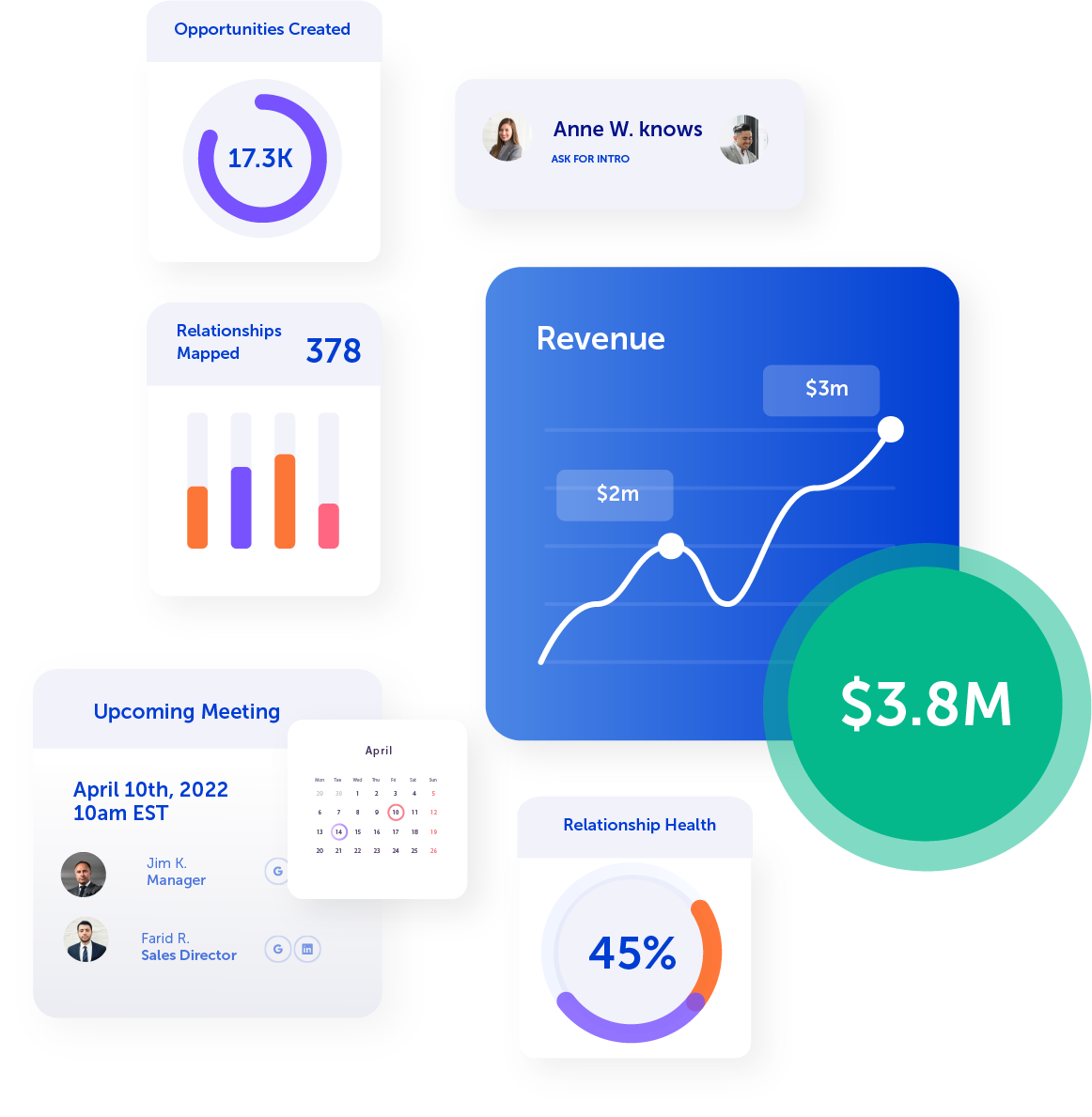 Book a demo and learn the power of...
Automating your CRM data input to reduce busywork and free up an extra day every week to accelerate sales.


Cleansing your customer data so you can trust your CRM to provide accurate, real-time insights and relationship intelligence.


Revealing new opportunities through collaboration.


Guiding your team to greater productivity and performance.

Let us show you how you can work less and get better results by making data work harder for you. Don't worry, it's just a demo; you won't get a sales pitch (because our product doesn't need one). Sign up for your demo now.


"All of those years of manual entry and chasing down partners to have meetings to try and pull out relationship data to put in our CRM, I can do this in minutes with Introhive."


Erin M. C

,

National Marketing Director