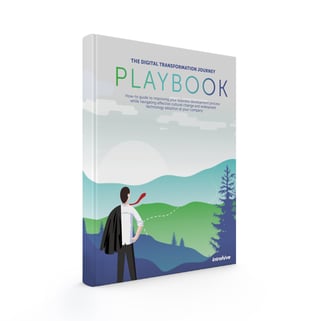 A staggering 75 percent of all digital transformations fail to make a return on their investment, according to a study conducted by PwC.
Don't let your team become a victim of that statistic. Download The Playbook to guide your organization through its digital transformation journey.
The Playbook will tell you:
What stage of transformation you're in
How to get unstuck and move ahead
How to navigate cultural change
How to speed up the process
And more!
Download The Playbook for practical advice on how to get started today.